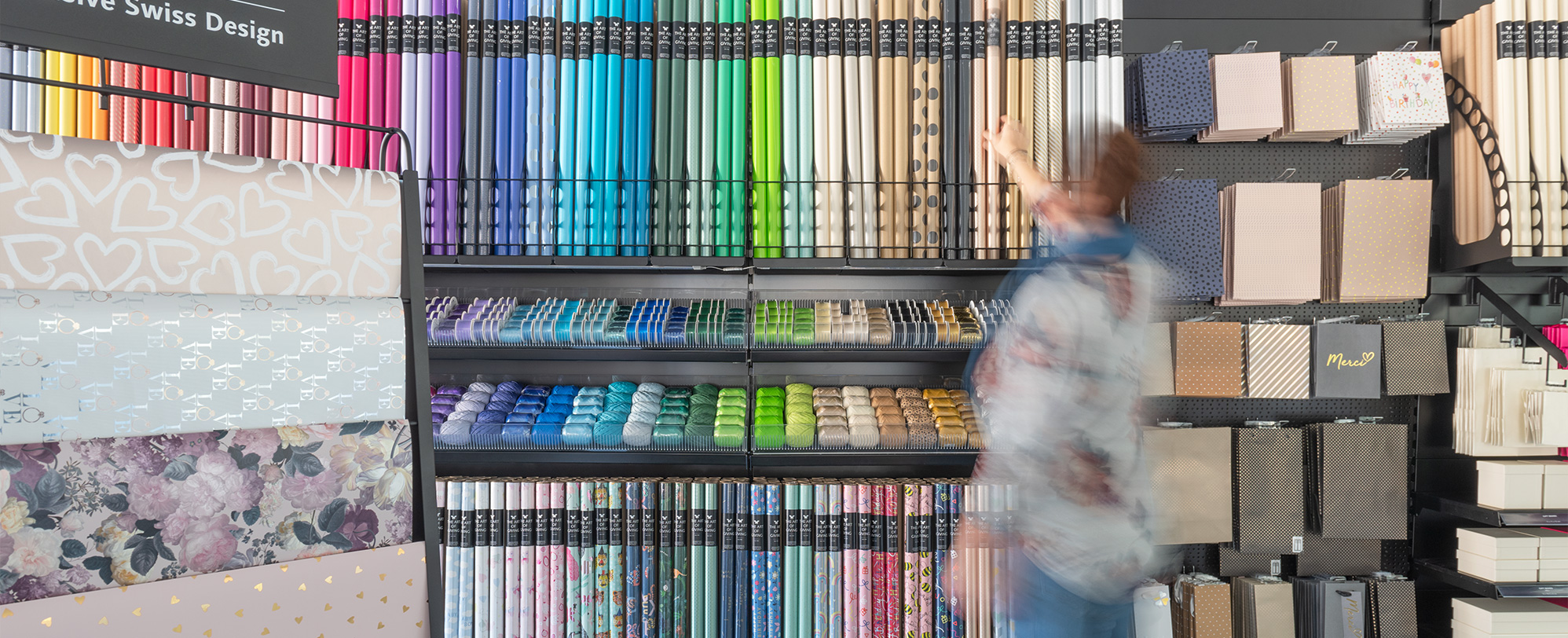 "The joy of a beautiful gift starts in your shop."
---
Is your sales floor optimised down to the smallest detail? Are you happy with the your product presentation and your turnover figures ? Increasing the attractiveness of the sales floor, presenting your product range more clearly and increasing sales of gift packaging is and remains a key challenge.
Our modular shop systems offer clever, proven solutions. Tailored to your individual wishes and requirements. Be won over by our recipe for success. Our specialists will be happy to advise you on how to implement it in your shop.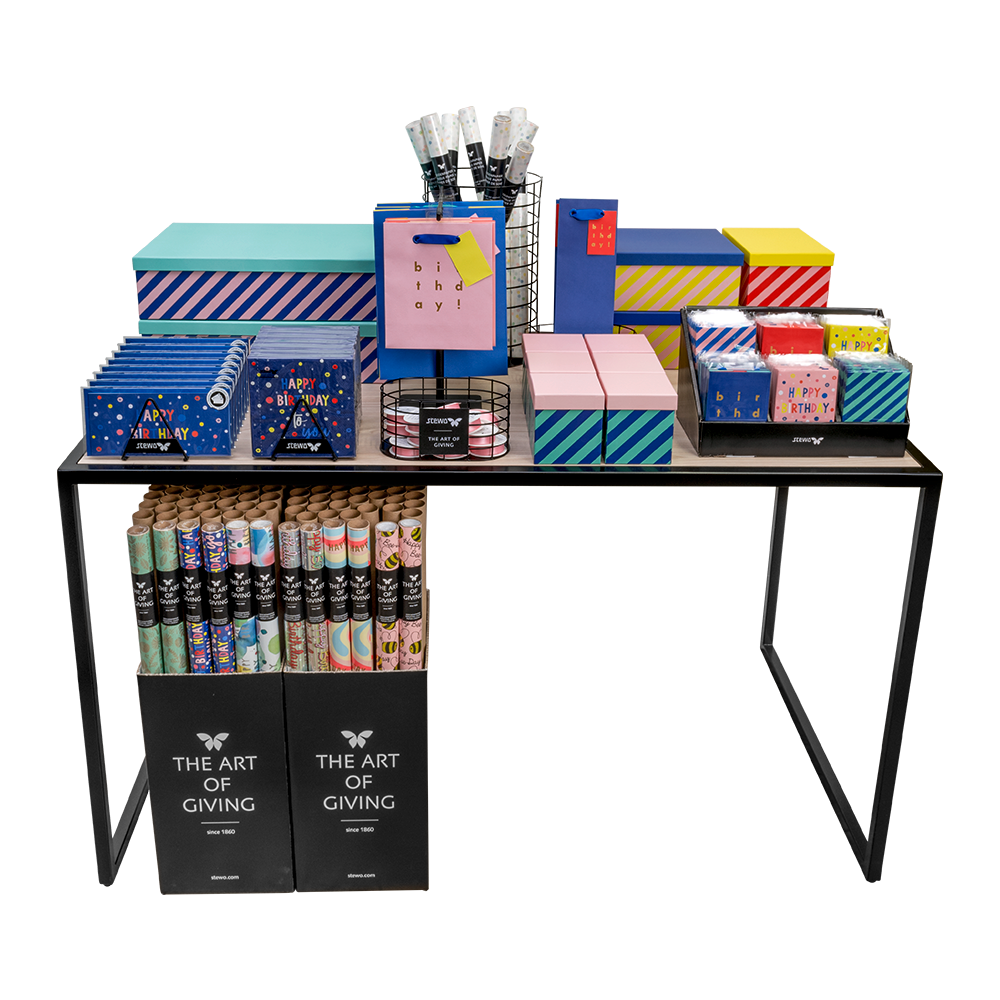 Themed Table
The TREND topic can also be perfectly presented on a sales table.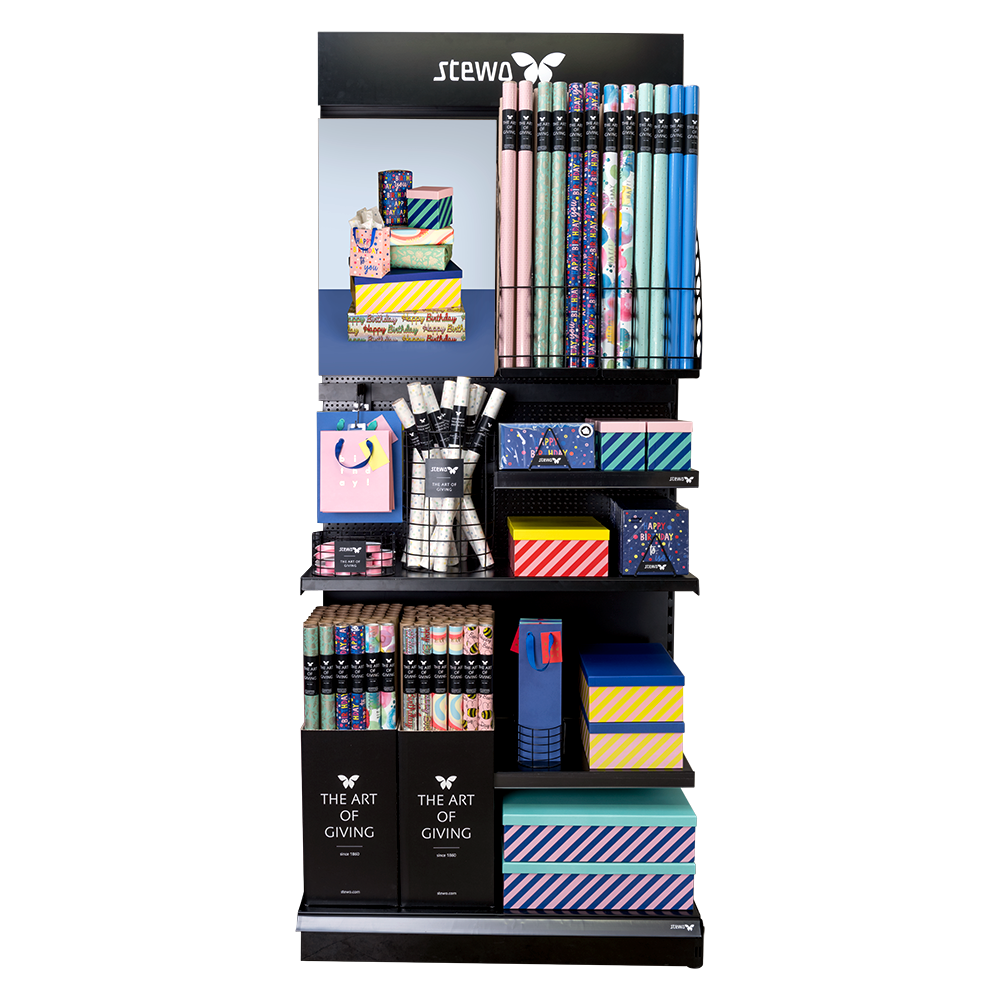 Trend Meter
With a versatile and cheerful presentation, it's easy to generate a few additional sales.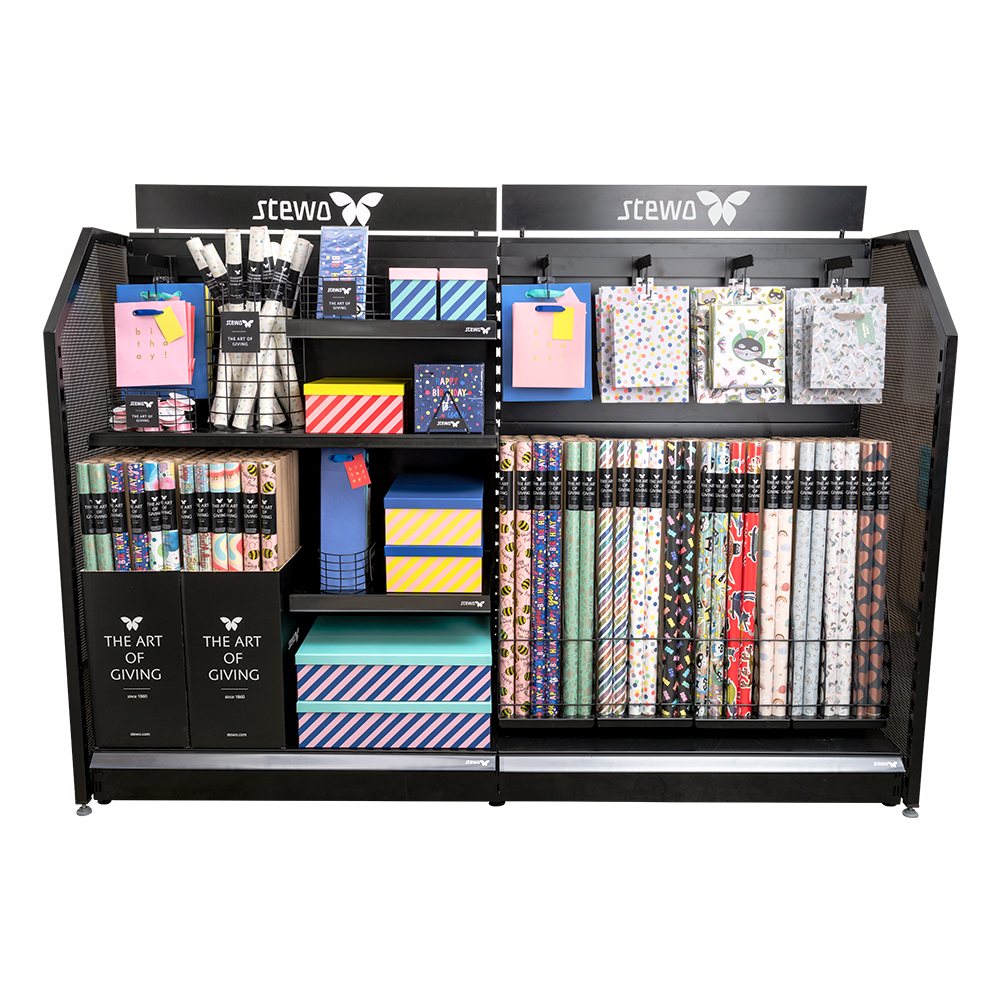 Central Section
A central section can also be equipped with the new system in a way that's both attractive and trendy.